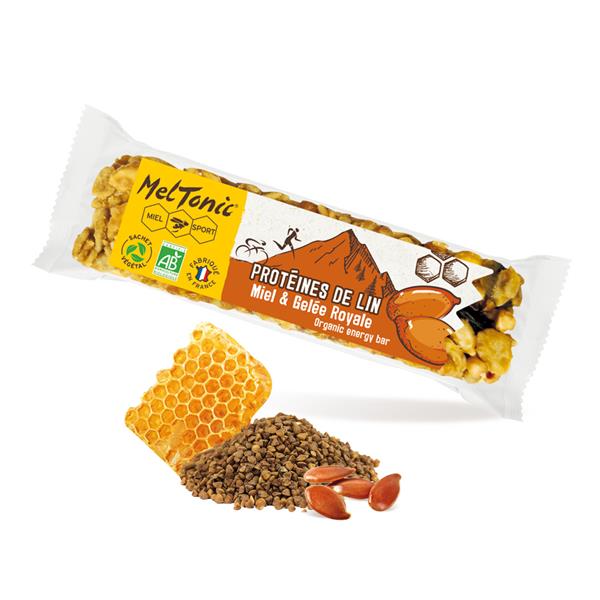 Organic Flax Protein & Kasha cereal bar
The organic, Flax Protein and Kasha cereal bar can be your work partner as good as your training partner.
o Before, during or after effort, this energetic and organic bar come along your strongest running.
o During your work days, those bars provide a renewed energy, healthy and greedy.

The energetic and organic bar is the new healthy and greedy ally to your sporty activities.
o This energetic bar combine hive power (honey and royal jelly).
o Made in France, organic, natural and gluten free, our cereal bar respect your organism and provide optimal digestion and assimilation by your body.
o Crunchy texture and greedy size, ideal during the effort or a low energy moment at work.

Ingredients
Details
The + of MelTonic
About MelTonic