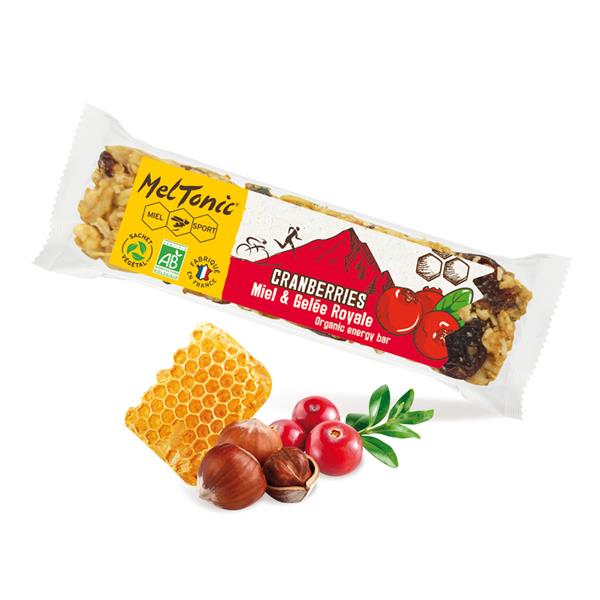 Organic cereal bar Cranberries & Roasted Hazelnuts
The organic, cranberries and hazelnuts seeds cereal bar can be your work partner as good as your training partner.
o Before, during or after effort, this energetic and organic bar come along your strongest running.
o During your work days, those bars provide a renewed energy, healthy and greedy.

Ingredients
Details
The + of MelTonic
About MelTonic