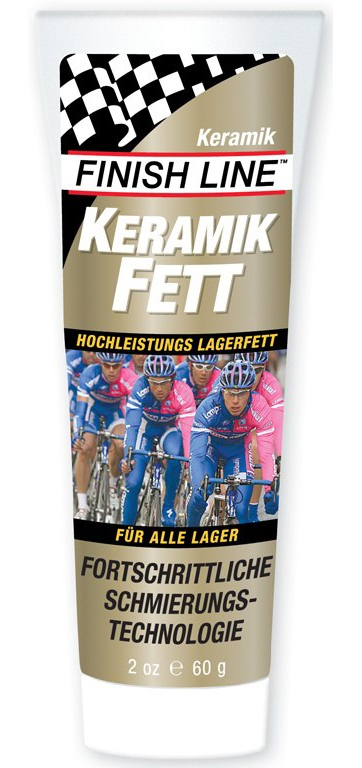 Finish Line Ceramic Grease 60g
Ceramic Grease 60g
The high-performance bearing grease ensures excellent power transfer and efficiency.
The micro-fine ceramic particles and Teflon fluoropolymers make the fat extremely resistant to pressure, reduce friction and ensure smooth running of the bearings and unresisting. The fat also provides outstanding additional components such as stems, seat posts and cable coatings from rusting.