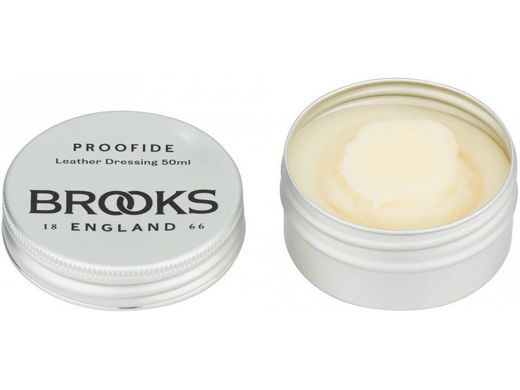 Brooks Proofide Leather Dressing
Proofide Leather Dressing
Proofide by Brooks is a care product that makes it easier to break in the saddle and keeps the leather supple. It is the only product that should be used to treat the original Brooks saddles, once at the beginning and then every three to six months. In this way, thanks to the natural ingredients of Brooks Proofide saddle dressing, leather saddles do not only offer more comfort, but last longer and are protected from rain.